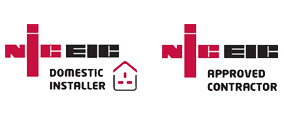 TWK is fully NICEIC qualified so can issue certificates for all situations regarding landlords.
Electrical installation condition report:
TWK can do electrical installation condition reports for any building. This certificate can be issued for 3 years, 5 years or change of tenant.
Electrical Installation certificates:
Any new circuit we install will be issued an electrical installation certificate. This can be used for proof of professional installation of household electrics.
Minor works certificate:
For additions and alterations of circuits, a minor works certificate can be issued including test results to prove electrical safety on works completion.
Emergency lighting certificate:
An emergency lighting certificate can be issued to prove emergency lighting is correctly installed and is safe. This includes test results and all relevant paperwork.
Heat and smoke alarm certificates:
All newly installed heat and smoke alarms will be issued with a certificate for proof of safety. This includes a check list of routine electrical tests.